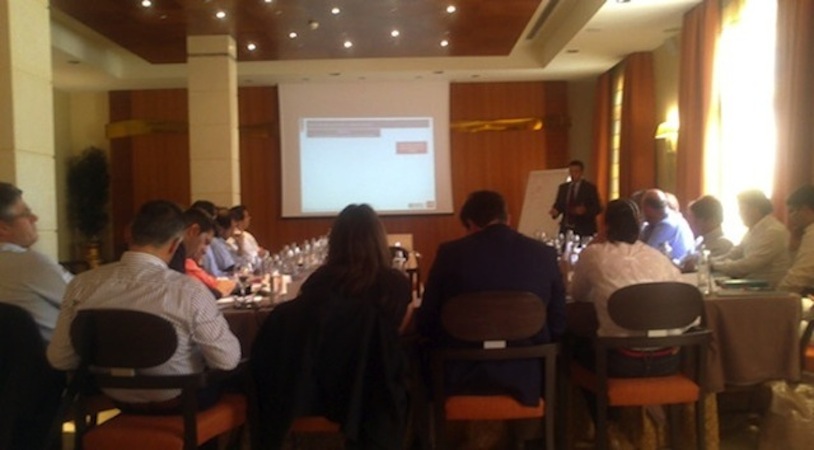 From April 16 to 16, Formatio has organized a conference for the company Cimenta2, belonging to the financial entity Cajamar and responsible for managing the real estate assets of the same.
The course was held at the facilities of the Send Golf for 3 days. The 18 attendees were able to discuss with the speakers market trends and good practices in the different areas of interest previously analyzed with the entity.
With the direction of Antonio López and coordinator of Jesus Square of Formatio has counted with various specialists that integrate Valida Gestión, organization specialized in the management of assets of financial entities, related to shopping centers and large surface areas, such as José Diego Aguado for asset management and hotel plots, to Albert Grau de Magma Tourism, and in urban planning, land management and valuations, was Blanca Marín and Gerardo Roger Fernández, co-editor of the Land Law and of different regional laws.